Utilities
October 13, 2022
2022-10-13 10:01
Utilities
Laundry
An on campus fully-functional laundry service is available 6 days a week at 'Mr. Hi' Haier wash facility with seven washing machines in the Laundry area near the parking lot.

● Timings: Tuesday to Saturday 5 pm - 9 pm/ Sunday 10 am - 5 pm
● Charges: ₹ 39 per wash load. Payable online and via mobile app.
● Users need to bring their own washing detergents/agents.
● Students are expected to take care of their belongings and maintain decorum.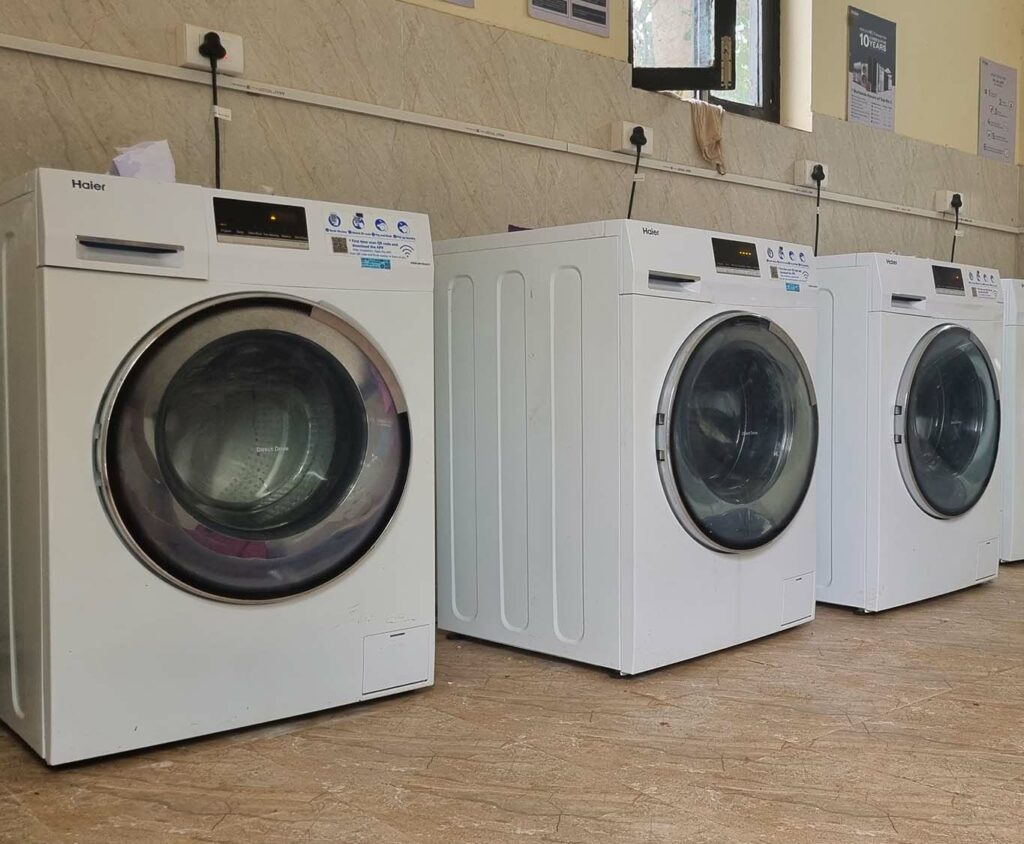 Travel/ Shuttle Services
Whether you need transportation for your daily commute between Jaipur city and JKLU campus as a student, faculty, or staff; or just wish to explore the pink city as a campus resident; the university's free shuttle bus service is the way to go. Plying at designated timings through the day, the bus service connects the campus with the main city of Jaipur and provides a convenient mode of transport. 
The shuttle service picks up and drops the commuters on Point-to-Point Basis at designated areas in Jaipur. Buses with varying seating capacities based on the number of travellers from the various nodal points are employed for the purpose.
Users are required to be present at the point of Pick-up at least ten minutes prior to the scheduled time.
We try to accommodate a pickup/ drop off point as close to the destination as possible. A walking distance (approximately 800 metres. to 2 km) to the bus stop is acceptable for all students / staff / users.
Arrival time at the university: 8.45 am.
Departure time from the university: 5.15 pm