NAAC
January 26, 2022
2022-10-07 19:19
NAAC
Proud and Honoured to be Accredited with 'A' Grade by NAAC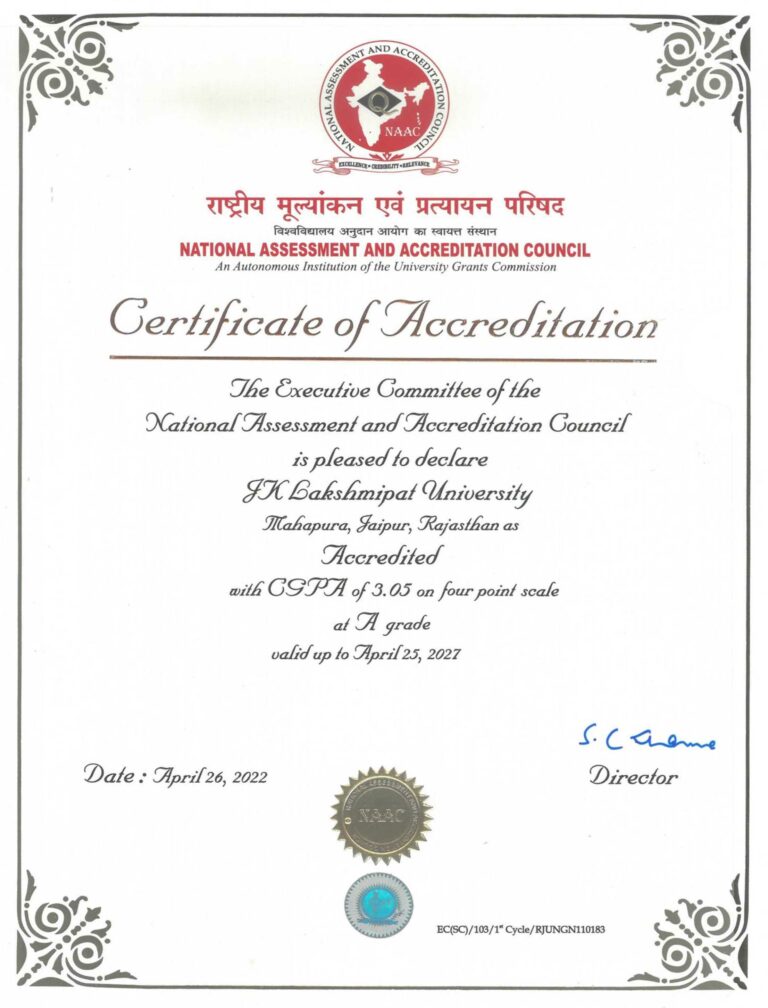 In April 2022, JKLU went through the process of assessment and accreditation by NAAC (National Assessment and Accreditation Council). There were 7 assessment criteria which we had to comply with in order to get a NAAC accreditation.
These were:
Curricular Aspects
Teaching, Learning and Evaluation
Research, Consultancy and Extension
Infrastructure and Learning Resources
Student Support and Progression
Governance, Leadership and Management
Innovations and Best Practices
The expert team from NAAC critically examined JKLU on all these parameters and awarded a prestigious 'A' Grade equivalent to a CGPA of 3.05. The grade not only reflects our hard work and perseverance, but also our aspirations and commitment to quality and excellence. 'A' Grade by NAAC will now propel us to work even harder in future to impart the best education to our students and ensure that the knowledge gained thereof is used to create a better tomorrow.