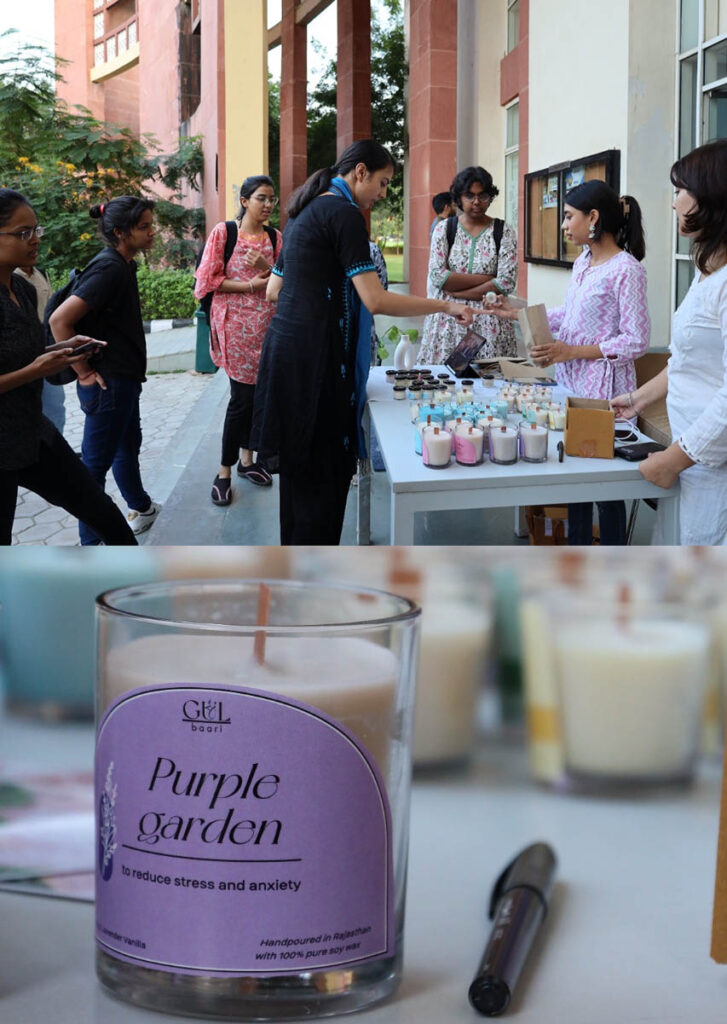 Sustainability Drive Through Eco-Friendly Candles
Description:
As a collaborative effort by Simran Kaur (Founder), Saloni Bafna (Social Media Manager) and Kirti Jangid (Collaborative Artist), a pre-launch kiosk of Gulbaari Home Candles was organised at JKLU campus on 21st October, 2022.
The event was a conscious effort to promote sustainability and inculcate eco-friendly attitude among youth. Gulbaari candles use natural soy wax and plant based perfume oils to create candles that are clean, provide a long-lasting burn and induce tranquility in the mind. This student-led initiative was a huge success and was well-received by one and all.