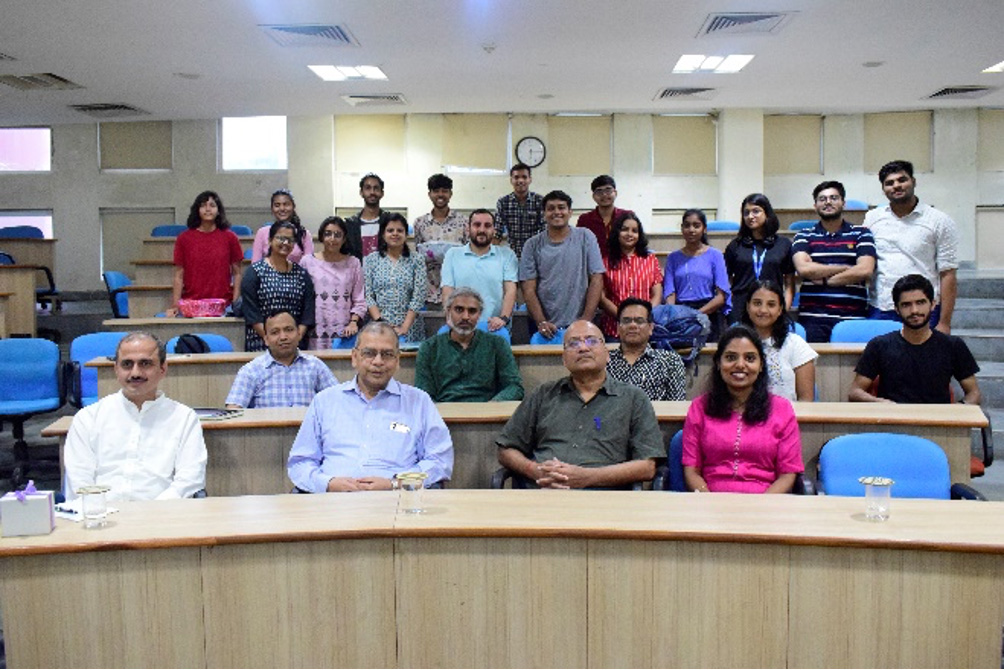 Description:
This year, The Centre for Communication and Critical Thinking, JKLU celebrated "Hindi Divas" on September 14th, 2022. Two events were organised on this occasion: 1) A talk on the issue of "State Language vs. National Language" by Prof. Awadesh Tripathi, Asst. Prof., Dr. B. R. Ambedkar University, Delhi and 2) a Hindi story/ poetry recitation competition.
Details:
The Centre for Communication and Critical Thinking celebrated "Hindi Divas," on September 14, 2022, to commemorate the occasion of Hindi in the Devanagari script being designated as an official language of India.
The talk by Prof. Tripathi focused on the terms 'state language' and 'national language', specifically in the context of Hindi. Taking listeners on a journey through time, to discussions in India's Constituent Assembly regarding the status of Hindi, Prof. Tripathi highlighted relevant debates and difficult questions, and how a compromise solution eventually had to be reached. He connected this to present-day debates on language. The talk was followed by a lively discussion with the students and JKLU faculty.
In the recitation competition, 9 students participated and enthusiastically shared a selection of beautiful poems and narratives. The event was judged by Prof. Tripathi, who appreciated the efforts of all the participants. Mr. Anannay Namdeo, Ms. Deeksha Dixit, and Mr. Vidit Sharma were given prizes for their performances. It was a fitting close to a day of much learning and joyful sharing.