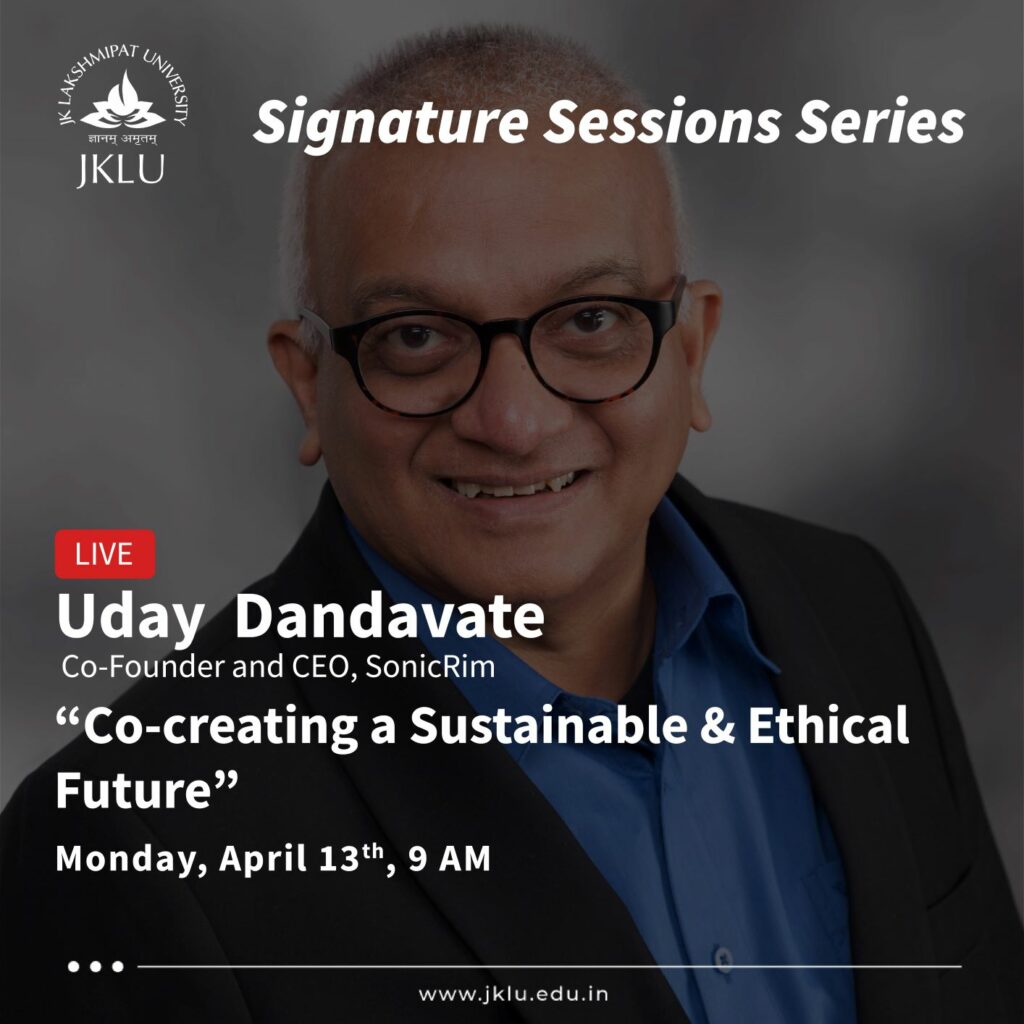 JKLU- Signature Session Series
Description:
Signature Sessions is an initiative by JKLU Institute of Design.
Details:
An online platform, the sessions host several luminaries from various spheres and domains who share their stories and experiences from their own journey.
The platform is open to global audiences and seeks to inform and encourage the ones enthusiastic to listen, observe and learn.
Register Yourself Here.!