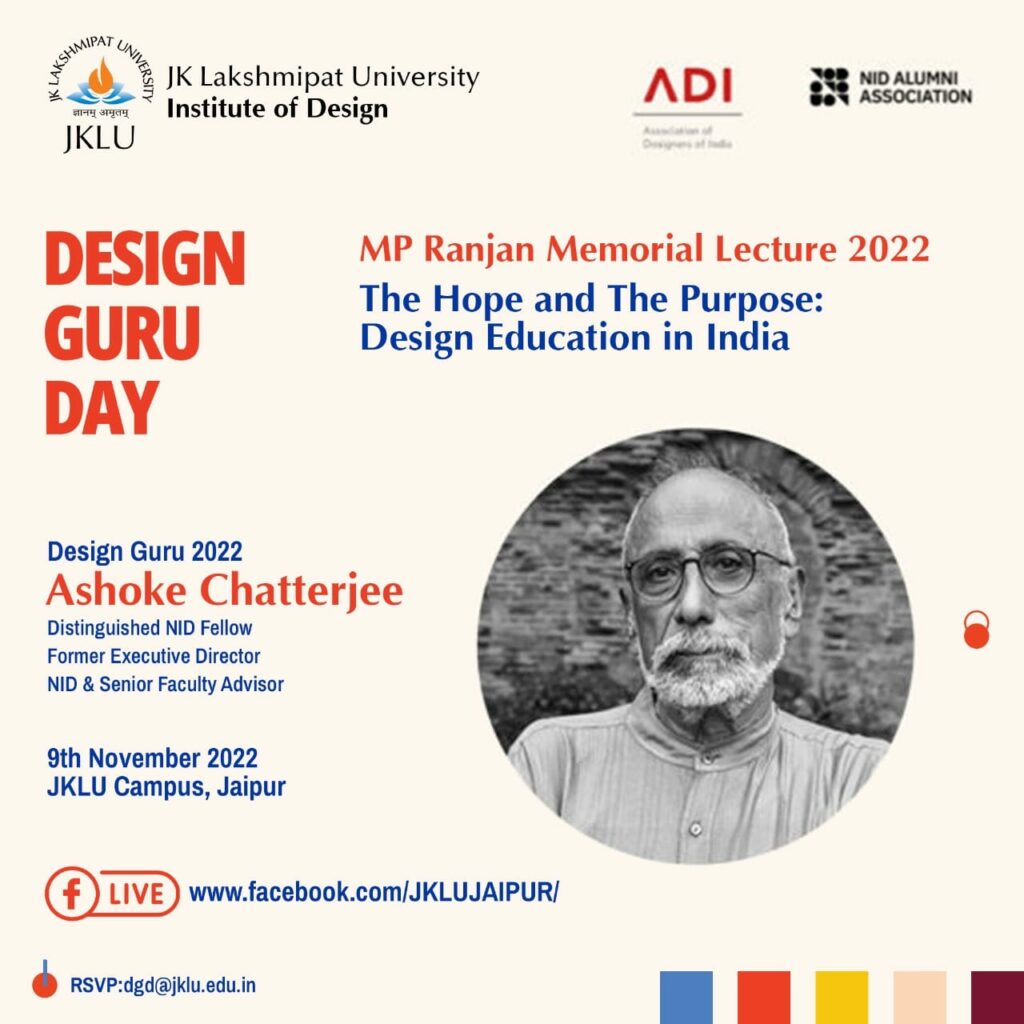 Description:
JK Lakshmipat University's Institute of Design organised Design Guru Day on 9 November, 2022 in memory of Prof. MP Ranjan to celebrate his birth anniversary. This year, the institute felicitated Prof. Ashoke Chatterjee, Distinguished Fellow and Senior Faculty, National Institute of Design, Ahmedabad, with the Design Guru Award for his outstanding contribution in evangelising Design and design education.
Details:
On the occasion, Prof. Chatterjee delivered the MP Ranjan Memorial Lecture 2022 – "The Hope & the Reason: Design Education in India". Extending an open invitation to India's design community, the students and faculty had invited all to join in the celebrations. Students showcased their talents through various activities including the sale of student merchandise, projects, exhibitions, and documentary screening.
An alumnus of Woodstock School (Mussoorie), St. Stephen's College (University of Delhi), and Miami University (Ohio), Prof. Chatterjee comes from an engineering background. He is the former Executive Director of Communication and Management at the National Institute of Design, where he served for about 25 years. In addition, he was associated with the International Civil Service Commission and India Tourism Development Corporation.