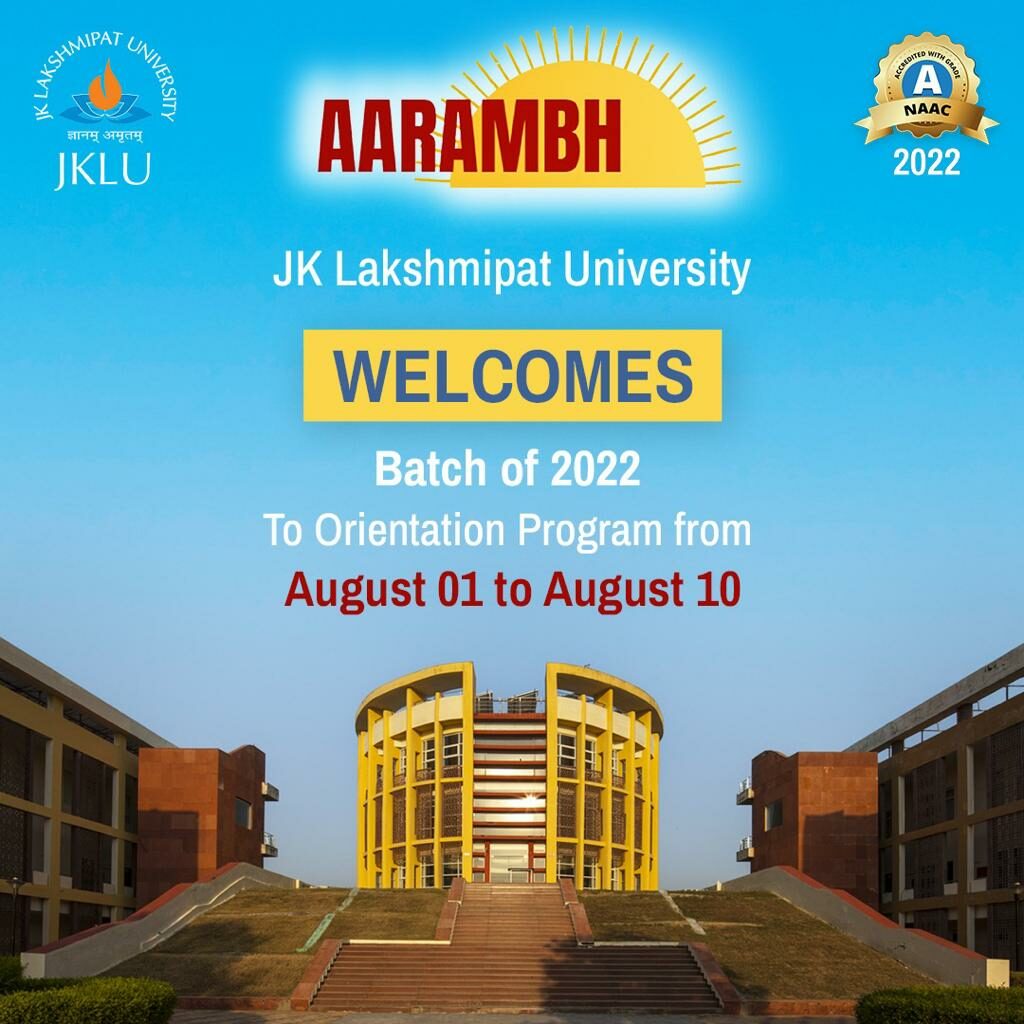 Aarambh 2022 – Orientation Program for Batch of 2022
Description:
In August, 2022, JKLU organised Aarambh, an orientation program to welcome the incoming Batch of 2022. The on-campus 10-day event was held for the first-year students from 1st August to 10th August. The event was designed to allow new students to connect with their peers and future mentors, and jump-start their academic journey at JKLU.
Details:
Aarambh 2022 was an interactive, informative, and fun-filled mega event spread over a period of 10 days where each day was earmarked for specific and unique activities to engage students in a multitude of ways. The inaugural session with Shri HP Singhania and Prof. Dheeraj Sanghi on 1st August was followed by numerous expert talks and interactive workshops that allowed free exchange of ideas among the student fraternity, faculty, and staff members. These workshops apprised new students about the various on-campus facilities and resources available for them to navigate their way through college life with ease and comfort.
The orientation program also had movie screenings, dance events, and a gala musical night to make it an extravaganza to remember.